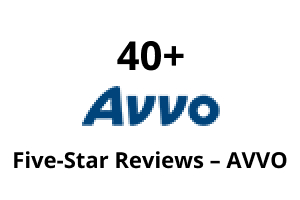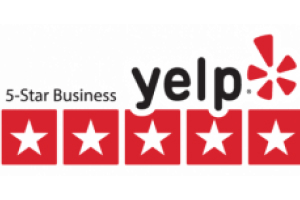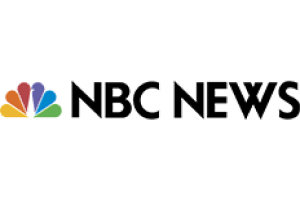 How to Pay Medical Bills After a Car Accident?
0.0
How To Pay Medical Bills After a Car Accident?
Many injury victims ask how to pay medical bills after a car accident. There are at least two methods for satisfying medical bills after a car accident: the at-fault car's insurance pays or your own car insurance under a Medical Payment Coverage claim. Often times, the fastest method to satisfy medical bills is by turning to your own automobile insurance. Such is the case because your own insurance has an obligation to treat your own interests in good faith. However, the at-fault car insurance has no such obligation. Moreover, the at-fault car insurance may dispute liability.
It may sound strange to ask your own insurance to pay your medical bills when someone else caused the accident. However, many motorists pay for this insurance coverage that specifically affords them benefits. If an insured pays for insurance that provides these benefits, then the insured should take advantage of the coverage.
This article explains the ins and outs of using Medical Payment coverage to satisfy medical bill.
What is Medical Payment Coverage?
MedPay coverage is a type of automobile insurance coverage. It pays for reasonable expenses incurred as a result of an accident — regardless of fault. The expenses often include ambulance transportation, hospital/medical costs, surgical, X-ray, and dental treatment, including prosthetic devices, eyeglasses, and hearing.
When do Medical Payment Benefits Apply?
Each motorist's insurance policy determines when MedPay coverage applies. However, the far majority of motorists' coverage applies whenever they are injured because of a car. This even includes insureds who are injured when they are merely a pedestrian. And it also applies regardless of fault.
For example, it often applies even if they accidentally slam the car door on their hand and need to visit the Emergency Room. Any reasonably incurred costs will be reimbursed. Also, Medical Payment coverage can provide benefits if a vehicle strikes the insured while crossing a crosswalk.
Determining Whether You Have MedPay Benefits
Medical Payment coverage benefits are generally optional, so not not all insurance policies include the coverage. For example, California has minimum insurance coverage requirements, but they do not apply to Medical Payment coverage. Moreover, many insureds have Medical Payment coverage but may not even know it.
Any insured injured in a vehicle collision should make a MedPay claim to their own insurance carrier. Even if an insured is unsure whether they have MedPay coverage, they have little to lose by making a MedPay claim. Allow the insurance carrier to advise the insured whether MedPay coverage is available — insurance companies have an obligation to be truthful.
But, regardless weather an insurance company accepts or denies your MedPay claim, you should request a complete copy of your policy. The policy will outline how much (if any) the insurance company is obligated to pay. The policy also specifies expenses they must reimburse. To receive the full benefits allowed under the policy, review the coverage (or have your attorney review it).
How to Make a Medical Payment Claim?
To pay medical bills after a car accident, make a medical payment coverage claim. Making a MedPay claim is usually straightforward. Insureds should fax, e-mail, or mail a letter to their insurance carrier to open a claim and advise of the date of accident. The insurance company will then provide a claim reference number and request documents supporting the claim. Make sure to provide the insurance carrier with all medical bills incurred so that they can consider reimbursing you. Even if you are unsure whether an item is reimbursable, submit the invoice. If an incurred cost is not reimbursable, then the insurance company will simply deny the claim.
Consequences of Making a MedPay Claim?
Many motorists are reluctant to file a claim to their own insurance because they fear that their insurance rates can increase. However, in California insurance carriers are not allowed to raise premiums if an insured makes an a claim to their own insurance for an accident they did not cause. This means that if you make a MedPay claim, then your insurance rate should not increase as long as you didn't cause the accident.
However, car accident victims should know that they may have to pay back the MedPay benefits. Some insurance companies include clauses that require insureds return the Medical Payment coverage benefits if they recover money from an at fault driver. Determining how much (if any) an injury victims needs to return can be complicated. Some states, like California, have particular laws governing the reimbursement.
Legal Advice on How to Pay Medical Bills After A Car Accident?
Sometimes car crash victims are reluctant to turn to their own insurance carrier because they do not believe it is fair that their own insurance pay for someone else's fault. However, motorists should take advantage of benefits that they paid for. If you paid for the coverage, then use the coverage.
Navigating the Medical Payment Coverage process can be confusing. This is particularly true when there are multiple insurance carriers involved. As such, any victims of car accidents should consult a Personal Injury attorney with experience in handling the claims.
Anderson Franco can aggressively advocate personal injury victims. If you have questions on how to pay medical bills after a car accident, contact Anderson Franco.
Search Our Website
Client Reviews
Get in Touch
Fill out the contact form or call us at (415) 727-1832 to schedule your free consultation.
Free Consultation

No Obligation Case Evaluation

Millions Recovered for Our Clients
Contact Us Now For a Free Case Evaluation