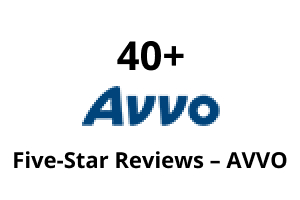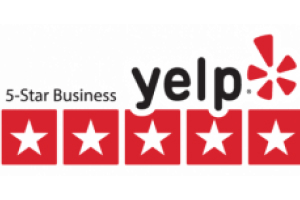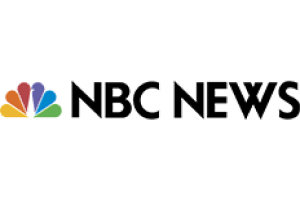 Selecting A Personal Injury Lawyer
Selecting a personal injury lawyer can be overwhelming because there are so many attorneys to choose from. Below are some points to consider when selecting a personal injury lawyer to represent you.
An attorney with a strong track record against defendants, including insurance companies and state and local governments
You want an attorney that has gone up against a variety of defendants and achieved successful outcomes. When doing a free consultation with your potential attorney, ask them about cases they have handled and their outcomes. This garners more confidence that you're hiring someone that can handle the job for you. Anderson Franco has litigated millions of dollars in liability and has even created California law before the California Court of Appeal.
An attorney with a plan and strong communication
Each person, circumstance, and lawsuit can be quite different from the next. It is important that your attorney consider your unique circumstances and tailor their approach to help you obtain the best outcome. This includes compiling evidence, developing a discovery plan, and retaining experts to build a case that represents your specific circumstance. They also need to be able to manage disputes and unforeseen complications along the way. As new circumstances arise, your attorney should be in communication to inform you of potential new choices during the litigation process. Anderson is thoughtful and patient, ensuring that he understands his clients needs and communicates with them throughout the process.
An attorney that will prepare you for what's to come
It's important that your attorney take the time to understand your case and then to walk you through the steps in filing a lawsuit – be it obtaining evidence, filing complaints, or conducting depositions. To that end, it's also important that an attorney prepare you for who to speak with and what information to share; even after obtaining a lawyer your actions may still impact the outcome of the case. Anderson will ensure that you have a strong grasp on the process of filing your claim and with whom you should speak with and what you can share.
Understand how Adjusters think and communicate/work
In a personal injury case, your attorney will be working closely with the insurance adjuster to settle your claim. After submitting a demand letter, they will likely have additional written or verbal correspondences regarding your case. It is helpful for your attorney to have a history of working successfully with insurance adjusters . Insurance adjusters work for the insurance company to decrease their liability. Meanwhile you and your attorney try to increase the settlement amount and maximize compensation for your injuries. Anderson Franco knows how adjusters communicate and how they strategize, so he's two steps ahead of them.
Fair Fees / Contingency Basis for Personal Injury Cases
An attorney should understand that accidents and injuries can be financially burdensome. And financial means should not be a barrier to obtaining the representation that you deserve. As a result, personal injury cases should be taken on a contingency basis wherein the client does not pay any fees until the case is settled. Good attorneys will discuss with you how the contingency fee works and answer any questions you may have about it. Anderson Franco is willing and open to discussing the fees in every case he takes on.
Positive Online Reviews
Attorney's reputations precede them and one of the best ways to learn more about their track record prior to hiring them is to read their reviews online. Both disgruntled and happy clients will often turn to online resources to share their testimonials. Having a record of positive client stories can help you gain confidence in whomever you choose to represent you. Some common places where you can find reviews on attorneys include Yelp, Avvo, and Google. Anderson's reviews speak for themselves, and his many clients are happy with the work he has done.
Search Our Website
Client Reviews
Our Location
San Francisco Office
1 Embarcadero Ctr
#2860
Get in Touch
Fill out the contact form or call us at (415) 727-1832 to schedule your free consultation.
Free Consultation

No Obligation Case Evaluation

Millions Recovered for Our Clients
Contact Us Now For a Free Case Evaluation