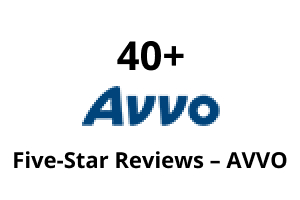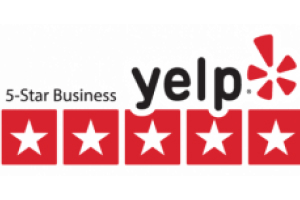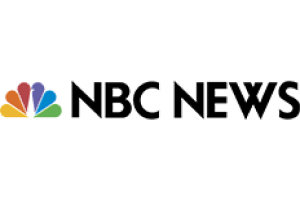 Your Heart Attack May Be a Work Injury
Your heart attack may be considered a work injury! In California, certain heart attacks that occur on the job can be covered by workers' compensation. It's important to understand the criteria for determining whether a heart attack is work-related, as well as the steps to take if you believe you have a valid claim. This article will outline the criteria but if there are questions, reach out to a knowledgeable attorney like Anderson Franco.
What is Workers' Compensation?
Workers' compensation is a type of insurance that provides benefits to employees who are injured or become ill as a result of their job. In California, most employers are required to carry workers' compensation insurance, which covers medical expenses, lost wages, and other related costs. This guidebook from the California of Industrial Relations provides helpful information for injured workers.
What is a Work-Related Heart Attack?
A work-related heart attack is one that occurs as a result of your job duties or work environment. This could include physical labor, job-related stress, exposure to toxins, or other factors that contribute to heart problems.
In order to be considered work-related, a heart attack must meet certain criteria established by California law. For example, it must have occurred while you were performing work duties or shortly after, and it must be linked to factors related to your job.
Steps to Take if You Believe You Have a Valid Claim
If you believe your heart attack is work-related, it's important to take certain steps to protect your rights and pursue compensation.
Notify Your Employer: You must notify your employer of your injury within 30 days. This can be done orally or in writing.
Seek Medical Treatment: You should seek medical treatment as soon as possible. This will not only ensure you receive necessary medical care, but also establish a record of your injury.
File a Workers' Compensation Claim: You must file a claim with the California Workers' Compensation Board within one year of the date of your injury.
Consult with an Attorney: It's important to consult with an experienced workers' compensation attorney who can help you navigate the claims process and ensure you receive the full benefits you're entitled to.
How soon do you need to file a claim after a heart attack?
It is important to note that you should not wait too long to file a claim after experiencing a heart attack at work. In California, the statute of limitations for workers' compensation claims is one year from the date of the injury or illness. This means that you have up to one year from the date of your heart attack to file a workers' compensation claim.
It is crucial to take action as soon as possible to ensure that your claim is not denied due to missed deadlines. The longer you wait to file a claim, the harder it can be to establish a clear link between your heart attack and your job. This is because the insurance company may argue that the heart attack was caused by something other than your work conditions, making it harder for you to receive compensation.
It is important to seek medical attention immediately if you experience any symptoms of a heart attack while at work. You should inform your employer as soon as possible and ask to fill out a workers' compensation claim form. You should also keep copies of all medical records and documents related to your heart attack, as this will be crucial evidence in your claim.
Why You Need an Attorney
Navigating the workers' compensation system can be complex and challenging, especially if you're dealing with a serious injury like a heart attack. An experienced attorney can help ensure you receive the benefits you deserve, including compensation for medical expenses, lost wages, and other related costs. Additionally, if your claim is denied, an attorney can help you file an appeal and fight for your rights. Most attorneys will do this work on a contingency so no upfront cash is needed from you.
Contact Anderson Franco Law
If you have suffered a heart attack while at work, it is important to know that you may be entitled to workers' compensation benefits. Your heart attack may be considered a work injury if it was caused by the conditions of your job. By understanding the legal options available to you, you can take the necessary steps to protect your health and your financial well-being. Remember, it is important to seek legal counsel and file your claim as soon as possible to ensure that you receive the compensation you deserve.
Learn more about heart attacks on the job here:
Search Our Website
Client Reviews
Our Location
San Francisco Office
1 Embarcadero Ctr
#2860
Get in Touch
Fill out the contact form or call us at (415) 727-1832 to schedule your free consultation.
Free Consultation

No Obligation Case Evaluation

Millions Recovered for Our Clients
Contact Us Now For a Free Case Evaluation